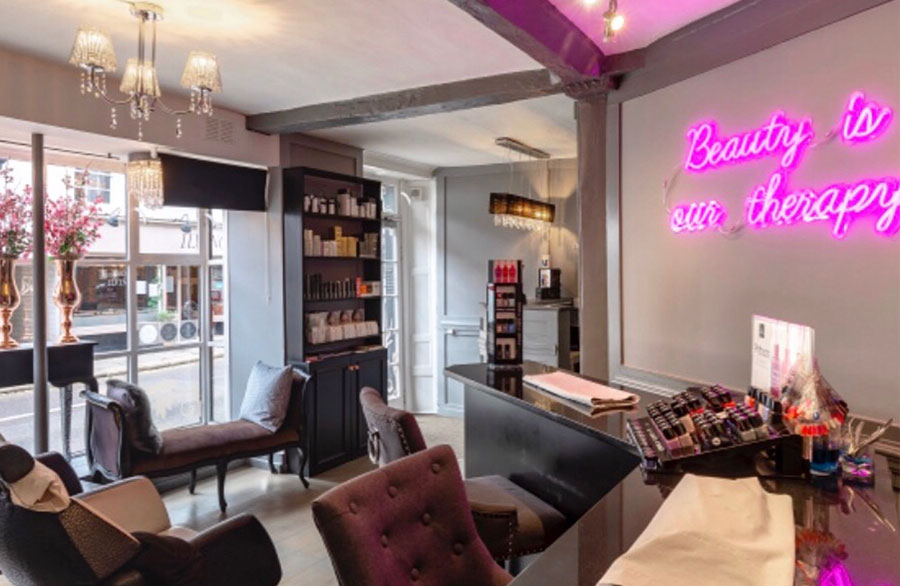 We are proud to be one of the elite salons in the UK to offer the Collagenwave® treatment. This is one of the UK's most sought after facial treatments, with clients regularly flying in from across the globe for this treatment. Designed and created by Dr Saleh, this exclusive skin tightening treatment uses radio frequency energy to tighten skin tissue – helping to contour and rejuvenate the skin. This treatment is painless, non-intrusive and the results are immediate. It has been featured in British Vogue and has a long list of A-List converts including Actors and Actresses, Super Models and Artists. With no downtime, the Collagenwave® is the perfect nonsurgical solution for those image-conscious people with busy lives looking to lift and tighten the skin on the face, neck and décolletage.

We are also a pHformula specialist clinic. pHformula is a pharma-cosmeceutical skin resurfacing line, which means that unlike chemical peeling which can be unpredictable, the treatments are all controlled by the specialist and will be tailored and matched to your specific needs to obtain your maximum skin health.  

For those looking for Semi Permanent Make up, Carly, the salon owner offers the full Semi-permanent Make Up package from Brows, to Eyeliner & Lip Liner or Lip Blush, with 13 years experience she can help you achieve the look you want, to enhance your features.

We also offer a whole range of Beauty treatments including manicure and pedicures using the Jessica Nail range, Waxing with Lycon Wax using both Hot & Strip, all our team are highly trained and experienced in intimate hot waxing techniques to make your Hollywood or Brazilian treatment the most comfortable as possible. Semi-Permanent Lash Extensions, Lash Lifts, our BB Signature Brow Treatment with Master Brow Technicians all trained from the HD Brow academy, we use different techniques to achieve a bespoke brow to suit every face. Luxury & result driven facials using the Beauty Lab London range and the wonderful Hydrafacial which deep cleans, exfoliates, extracts and hydrates.  For the body we have a firming and Sculpting body treatment range by Botanicals.

We have Dr Sushma Klausen BDS GDC no.60490 our advanced medical practitioner here on a Monday. She is on hand to give FREE face to face consultations for treatments to temporarily reduce fine lines and wrinkles along with fillers for the loss of volume. During the consultation your suitability and requirements will be discussed as well as the nature of the procedure including side effects and risks. Dr Sushma is a highly qualified practitioner with an amazing eye for detail and will definitely put you at ease during your appointment.

All of our therapists at Beyond Beauty are trained to the highest standards & regularly update their skills with ongoing training and product knowledge so rest assured you will be in safe hands when you visit. If you have any skin concerns and would like to have a chat with one of our highly trained and qualified therapist's, please do get in touch and we would be more than happy to help you decide on the right treatment for your particular need.